Director Shane Acker, heretofore unknown, aside from his short animated films, gets a chance to bask in the limelight this week as his best-known and award-winning animated short, 9, hits the big screen revved up and strung from top-to-bottom with big-name Hollywood voice talent. And you know what? It works. From start to finish, 9 is taught, simple, exciting, not to mention lavishly animated with elaborate texture and detail. Better yet, this is all wrapped nicely into an hour and 20 minute runtime.
The only problem? Aside from cinemaphiles and the Tim Burton Fan Club, I'm not sure the movie has a big audience. A lot of parents will see "cartoon" and think "family time" and wind up taking their kids, most likely walking out irritated and ready for a nap. I don't think 9 is quite worthy of the PG-13 rating it's saddled with, but it's definitely not a PG show for kids. Maybe a PG-9 or PG-10. I think this shows what difficulties the MPAA ratings board faces sometimes. 9 doesn't have sex, nudity or swearing, but has bloodless violence, scary images (decomposing bodies, creepy robots, cutaways to scenes of war) and an overall bleak, end-of-the-world atmosphere.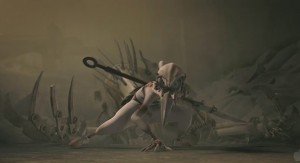 9 is receiving mostly positive reviews, earning a steady 56 percent fresh rating on RottenTomatoes.com. Dan reviewed it on Wednesday and gave it a cautious three stars, calling it a good film, but not a great one. That seems to be the consensus, with most reviewers taking issue with the perceived lack of story. USA Today's Claudia Puig probably sums up the scant story folks best when she writes, "It's too bad the thin story didn't match the stylishly haunting visuals."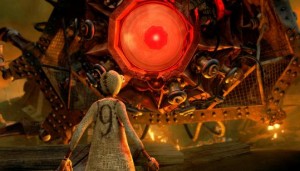 I agree with Dan and Miss Puig to a point. 9 doesn't have the richness of an Up or a Coraline, but I don't think it was ever intended to be anchored by a traditional story or plot. What we gather about misused science, dictators with an iron fist, war and a man trying to redeem his past by passing his humbled soul via alchemy into nine little ragdolls is mainly shown with minimal dialogue and, essentially, pane after pane of vivid "steampunk" animation.
9 is well worth your time and money this weekend, but leave the young kids at home and make sure to enter with an open mind and your imagination.