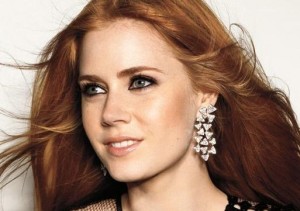 Okay, so I know this is reeeaaaaaaaalllllly old news, but I just have to post this as my way of acknowledging publicly to Zack Snyder and those involved with Superman: Man of Steel that I heartily approve of their casting choices thus far. In case you missed the news earlier this year, little-know Brit, Henry Cavill, is playing Clark Kent/Superman, and Kevin Costner and Diane Lane are Pa and Ma Kent, Supes' adopted Earth parents. Now, as of last week, the part of Lois Lane has been filled by one of my favorite actresses, the multi-talented Amy Adams, recently nominated for a supporting actress Oscar for her role in last year's The Fighter, opposite Christian Bale and Mark Wahlberg.
Rumor is many a Superman fanboy is shaking a fist and Snyder and his choices thus far, but I wag a disapproving finger at those elitist nerds and say TCN (Trust Christopher Nolan). If Nolan has confidence in Snyder, than I do, as well. And while I'm not a fan of Watchmen (I haven't seen Sucker Punch), I did thouroughtly enjoy 300 and his remake of Dawn of the Dead. I'm interested to see what villain/villains Synder introduces into the movie, but so far my gut tells me this new chapter in the Superman universe is going to rock.
Now let's just hope this world doesn't end before December 2012 so we can all enjoy this movie. Crossing my fingers.