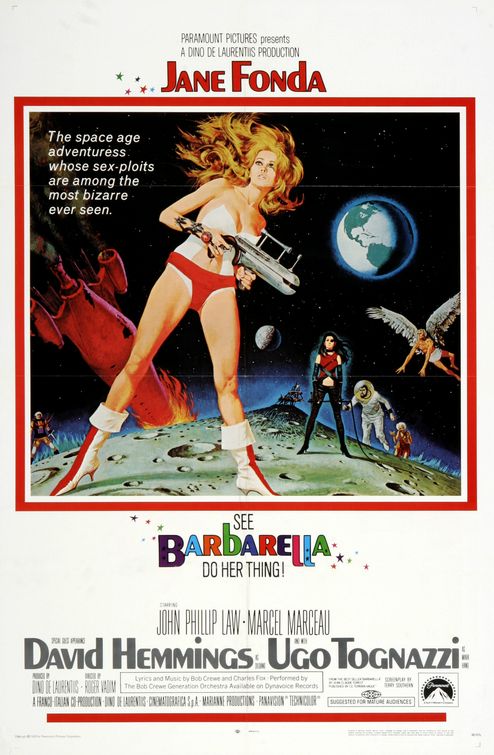 Boobies, boobies, boobies, boobies, boobieeeeeeeeeees!!
If you were waiting to get your sci-fi boobie fix from Robert Rodriguez' Barbarella remake, you'll have to go back to your Heavy Metal magazines and Jason X. Barbarella's been canceled.
Hallelujah.
If you're unfamiliar with the whole Barbarella mystere, it was a free-lovin' sci-fi farce starring Jane Fonda back when she was the hawtness in 1968. Out to save the galaxy, the movie's really an excuse to have Barbarella get it on across the cosmos. While Robert Rodriguez was cowboy hat deep into pre-production and had Rose "stop defining me by my boyfriends" McGowen attached for a while, financing partners were demanding production occur in Germany and with five whippersnappers back home to take care of, Rodriguez pulled the family card and said "Nein!"
In the mean time, Duran-Duran's band name remains an obscure reference to campy sexy-time gone by and we won't have to endure the prospect of Electric Barbarella making gains over the airwaves again any time soon.