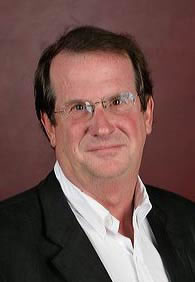 Do you know who Pete Hammond is? You probably don't recognize his picture and he probably looks like he could be your accountant or possibly the manager of your local grocery store. But you do in fact know Pete Hammond because his syrupy, gag-me-with-a-spoon movie review blurbs are plastered over posters, ads and trailers for movies all the time. That might seem like jealousy, but trust me, it's not. Since his days at Maxim, to his current writing for BoxOffice Magazine.com and Hollywood.com, Hammond is a master craftsman at taking a big juicy turd and shining it up so it gleams like the best movie ever made. Literally, most of what he says borders on the ridiculous and frankly, I don't know how this guy has a job.
At any rate, I'm sure he's a nice guy, but this quote from his review of The Blind Side made my head spin:
Bullock may have found her Erin Brockovich in Tuohy, commanding the screen with grit and determination in an Oscar-worthy role if ever there was one. Her southern accent is spot-on and Hancock's script offers her plenty of crowd-pleasing moments all of which she plays with smarts and conviction.
Listen, I love Sandra Bullock. I really do. And she is a sound actress, but her performance in The Blind Side is not "an Oscar-worthy role if ever there was one." Not even close. Of course, Hammond drawing the comparison between Julia Roberts' Oscar win for her role as the title character in Erin Brockovich is telling and a whole other argument, one that is easily summed up in four words: She shouldn't have won. But, again, that's another post.
We'll have a review of The Blind Side on Thursday, so check back. In the meantime, just know I think Pete Hammond can suck it. He falls into a group of movie critics I absolutely despise: the ones who have a Cialis moment for everything Hollywood spits out. The other group I despise are the snobbish doucheys who only like movies with aberrant sex and subtitles. There's a happy medium and even though we're dealing in opinions, some seem more legit than others.