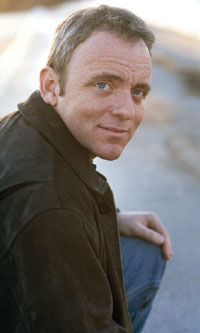 Shutter Island is the first novel by Dennis Lehane I've ever read and I loved every page of his deftly crafted thriller. I haven't read Mystic River or Gone Baby Gone, but I enjoyed both movies immensely and my love of those two films actually prompted me to give Lehane's writing a chance. After giving snaps and a circle to Shutter Island, I picked up Any Given Day and it's waiting patiently on my bookshelf. As soon as I finish Stephen King's Under the Dome (sometime in 2012 probably), I'll give it a whirl. I'll also be wondering if Any Given Day has a surprise ending. Fans of Lehane can see a pattern now, especially with the three works I mentioned above.  They all have a juicy WTF finale, a revelation or realization that leaves most readers slackjawed and wondering how they missed the clues.
This brings me back around to Shutter Island. Fans of the book were probably relatively pleased with Martin Scorsese's celluloid adaptation. I gave Shutter Island a solid B and felt it was a virtual step-by-step translation from page to screen. Many critics and patrons have cried foul at the films twist ending, but those points miss the point. It's not gimmicky. It's not cheap. It's not thrown in by mistake for convenience.  The ending is connected to the soul of the book and is supported by immense character study and depth. Perhaps that is why it isn't cheap and tawdry.
At any rate, the last scene in the film is in fact different from the last scene in the book. The novel ends with – SPOILER ALERT – US Marshall Teddy Daniels realizing he is an alternate persona his real self, former US Marshall Andrew Laeddis, constructed to deal with the guilt and pain associated with his wife murdering their three children and then, after discovering her deed, him murdering his wife. In fact, the entire investigation for the missing patient was an elaborate ploy put on by the doctors at Shutter Island to rid Laeddis of his demons and avoid a lobotomy. The book ends with Laeddis again assuming his alternate moniker and mind of Teddy Daniels and seemingly headed towards the unavoidable lobotomy. However, the film ends differently, with Laeddis asking his doctor (and fake US Marshall partner), "Would you rather live as a monster or die as a hero?" Doesn't sound so ominous, but fans of the book will realize this raises questions on whether Laeddis regression is involuntary or intentional? I'd say at this point I'm leaning on the side of intentional.
So how does Lehane feel about the altered ending for the movie? MTV caught up with Lehane and asked this same question, to which Lehane replied:
"I would say that line, which comes across as a question, he asks it sort of rhetorically. Personally, I think he has a momentary flash. To me that's all it is. It's just one moment of sanity mixed in the midst of all the other delusions.

"When he asks the question, he does it in such a way that, if he were to say it as a statement… then there's no solution here but to stop the lobotomy. Because if he shows any sort of self-awareness, then it's over, they wouldn't want to lobotomize him. My feeling was no, he's not so conscious he says 'Oh I'm going to decide to pretend to be Laeddis so they'll finally give me a lobotomy.' That would just be far more suicidal than I think this character is. I think that in one moment, for a half a second sitting there in that island he remembered who he was and then he asks that question and he quickly sort of lets it go. That was my feeling on that line.

"I liked that line when I read the script. There was just some debate as to how much of a question it is and how much of a declarative statement. In the end they went with it being a question, which I think is important."