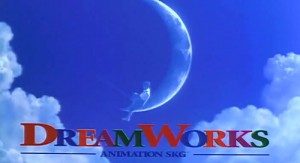 In a perfect underlining of why Pixar's closest rival and unfathomable moneymaker creatively sucks and hates the audiences who still shovel gobs of cash into their slackjawed maws, Dreamworks Animation announced their ambitious plans to crap out five new animated features every two years. This shouldn't be hard, considering the total rehash and ugly character design each and every one of their films tend to plop on eager audiences every year. With the exception of the charming Kung Fu Panda, which was apparently developed outside the DWA crap factory, Dreamworks Animation projects have been the pinnacle of how to make movies people can't remember in 60 days but inexplicably make oodles of cash anyway.
Either way, the Dreamworks uppity-ups announced the new poop on screen assembly line will include one original film which they'll inevitably make a sequel to (thank you for the exceptions Over the Hedge and Shark Tale). The other will be sequels to the sequels they're already invested in. Hello Madagascar 3, Monsters vs. Aliens 2, Shrek Forever After and Kung Fu Panda: The Kaboom of Doom. Hopefully, the new projects (which, to be fair, sound like some hold promise) learn a lesson from their polished big brother and superior, Pixar, if not some lesser lessons from the care taken with Kung Fu Panda.
I know Dreamworks Animation has their apologists, but I'm not one of them. Sure kids love 'em, but kids aren't smart. If you wanna call me out, I'll both mock and fight you in the comments section. Or you can read all the extensive details right here.