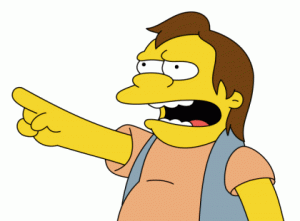 The Fandango Five tried to make me look like a cotton-headed-ninny-muggins on Friday with the irrelevant tidbit that "Night at the Museum: Battle of the Smithsonian" was number four in online ticket sales leading into the weekend, hence giving the impression it wouldn't come close to touching "Terminator Salvation" for the top spot, and maybe would even be trumped by "Star Trek" or "Angels & Demons." But, see, here's the thing:  I am never wrong!
So, with great humility I report that Ben Stiller and Co. nosed out Christian "Ooooohhhh Goooood Foooor Yoooou" Bale at the box office on Friday, $15.3 million to $14.8 million. I'm guessing it will do the same for the Memorial Day weekend.
Mark. My. Words.
If I'm wrong, this post will be deleted and I will deny any knowledge of ever writing or uttering the words above.