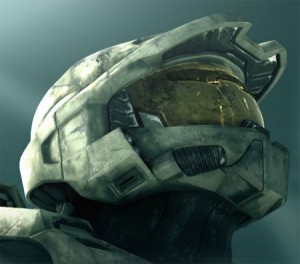 Just as I was ready to buy stock in the ExtenZe company for the sheer excitement and anticipation "G.I. Joe: The Rise of Cobra" scribe Stuart Bettie stirred in me last week with his zeal for a "Halo" movie, Peter Jackson craps on my dreams of seeing Master Chief on the big screen with both Joystiq and at a Comic-Con panel for "District 9." Click on those stories to read in depth the details, but both links pretty much say the same thing: a "Halo" movie with Peter Jackson and Neill Blomkamp involved is dead and gone.
Here's Mr. Jackson's rather succinct statement from the Joystiq interview:
Well, Microsoft has a whole strategy with the Halo property, and when the rights expired with the two studios, that sort of ended my involvement with the project. That fell apart because of internal politics at Fox and Universal. It had nothing to do with the budget or anything else. In fact, we hadn't even been greenlit at all at that point.
Thanks, Peter. Happy Monday to you, mate.
Bottom line? I still believe we'll see a "Halo" movie. It has too much potential to be buried alive. I mean, if  someone is willing to finance and make a movie about the 80s video game "Asteroids," then "Halo" has to be made. As someone passionate for the game and story, I sure hope someone in Hollywood, or Microsoft, pulls head from rectum and pushes the accelerator on this long-hoped-for, long-awaited film.