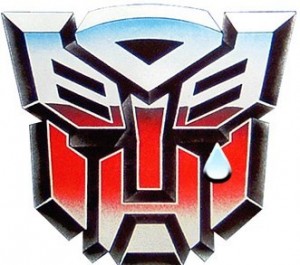 Hoooo boy! It would seem the Transformers sequel, what seemed to be a surefire summer blockbuster, is now headed full steam ahead for ignominy and a Golden Raspberry award. As of this writing and today's release, "Transformers: Revenge of the Fallen" stands at 22% fresh on Rotten Tomatoes.com. And the reviews are brutal. Here's a sample of what some notable critics are saying about Michael Bay's Autobots vs. Decepticons movie.
A great grinding garbage disposal of a movie, "Transformers: Revenge of the Fallen" isn't so much a narrative film as a cacophonous series of explosions intermittently interrupted by needless dialogue.

– Tom Long (Detroit News)

"Transformers: Revenge of the Fallen" is a horrible experience of unbearable length, briefly punctuated by three or four amusing moments. One of these involves a dog-like robot humping the leg of the heroine. Such are the meager joys. If you want to save yourself the ticket price, go into the kitchen, cue up a male choir singing the music of hell, and get a kid to start banging pots and pans together. Then close your eyes and use your imagination.

– Roger Ebert (Chicago Sun-Times)

Transformers 2: Revenge of the Fallen is proof positive that not every summer action blockbuster has the mettle to be a franchise. This sequel to the clever and funny firstTransformers not only is disappointing, it will give most people a throbbing case of metal overload.

– Claudia Puig (USA Today)

The first, comparatively lucid "Transformers" was a headache, but I sort of enjoyed it. It was a Slurpee brain-freeze of a blockbuster. "Revenge of the Fallen" is more like listening to rocks in a clothes dryer for 2½ hours.

– Michael Phillips (Chicago Tribune)
No published reviews for me and Dan this week, but we'll be talking "Transformers: Revenge of the Fallen" this Friday at 6PM on the KVNU Movie Show (powered by Bajio!).