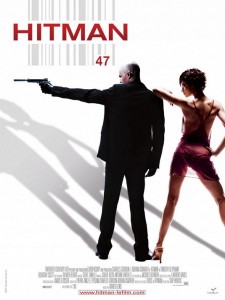 Remember the film adaptation of Eidos' video game Hitman? A shoven-headed and not-all-that-intimidating Timothy "Where's he go?" Olyphant? A constantly stripping generic Eastern European Olga something or other? Shooting? Exploding?
I do. Barely. And it was boring, pastiche and blah.
But that don't matter because apparently, it made some kind of money. IESB is reporting that Kyle Ward (screenwriter for another video game adaptation, Kane & Lynch, with Bruce Willis attached to star) has been given quill and parchment for scripting Hitman 2: The Rogaine Chronicles.
I know you're excited.
I am too.