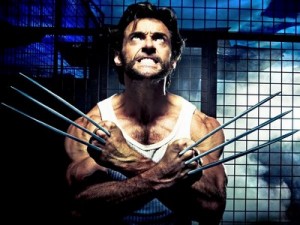 This just in – Hugh Jackman, aka Wolverine in May's "X-Men Origins:  Wolverine," wants to hold the movie premiere in your hometown. Why, you might ask? Because he wants to enslave your wife and/or girlfriend, who, no doubt, has been drooling over the hunky Aussie since "Australia" hit theaters last December.
Here's the details: To put in a bid for your town to host the "X-Men Origins" premiere – complete with red carpet, Kliegg lights and some of Wolverine's "friends and enemies," go to the "X-Men Origins: Wolverine" website and mark your hometown with a digital "X." The town with the most marks wins, which is why they'll probably host it in Los Angeles.
To see Mr. Jackman give the announcement for yourself, check out the video below.