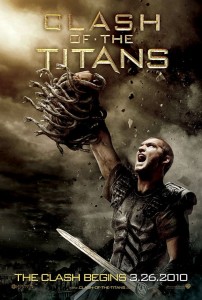 You like your movie posters raw and howling? You bet your ass you do. That's why Yahoo! Movies has delivered a hat trick of eye poppin', loin-punchin', action extravaganzin' Clash of the Titans one-sheets to give your eyeballs a beefy Sam Worthington squeeze.
Dynamic is the key word here, Friends. There's nary a floating head to be found and all posters are money shot-a-riffic: Perseus reveling in punishing Medusa's choice in hair stylist, Perseus brandishing the sword of swordiness atop his winged steed Pegasus (now hard-assed black instead of sissy-pants white) and a threemendous monster highlight with our hero screaming like a lottery winner.
In four months time, we'll be able to see if all this well-executed marketing (with a chalk mark against the genius who came up with "Titans… Will… Clash!!") is a true reflection of what Louis Leterrier's updated Clash of the Titans promises. But let's face it– there's not much to dislike with everything we've seen so far. In fact, the sissy 80's version has wisely eaten a truck load of Manwiches while weight-lifting packs of rabid wolves and is busting into 2010 all the more manly for it.
Soak up the testosterone by clicking the poster above for LARGENESS, then grab your Gillette Mach 12 and prepare to grow back hair when you look at the other two posters after the jump.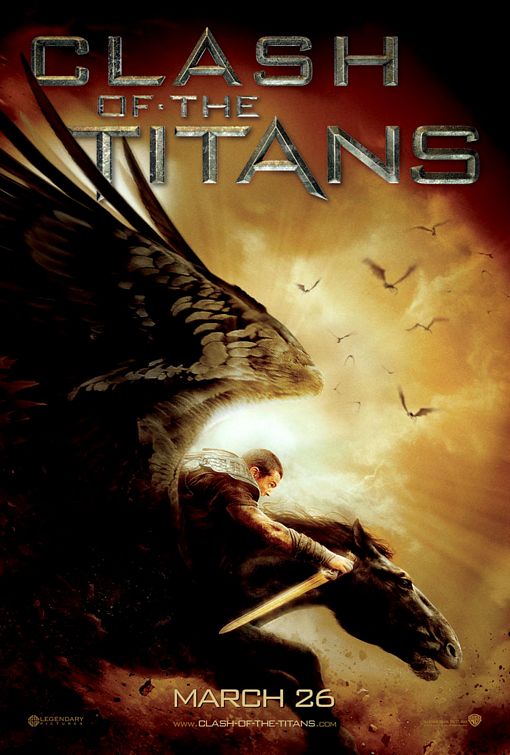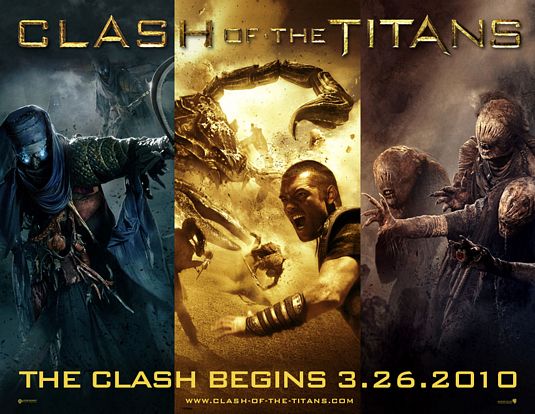 (Click for LARGENESS)