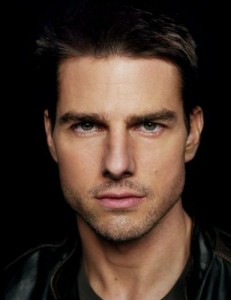 No big surprise here, but it was announced yesterday that Paramount Pictures is moving forward with Mission Impossible IV, with Tom Cruise and J.J. Abrams set to produce. The fourth installment of the Mission: Impossible franchise will hit theaters Memorial Day weekend in 2011 and will, of course, star Cruise. No word on whether or not Abrams will direct the movie, but Josh Applebaum and Andre Nemec are attached as screenwriters.
I can't see how moving forward with another Mission: Impossible movie is a bad idea, especially given the yet-to-burn-out popularity of Cruise and the fantastic success Abrams has experienced over the last several years, especially with his recent re-boot of the dead-in-the-water, bore-fest, Star Trek. Personally, I'd love to see Abrams take the director's helm on this, but he's proven (see: Cloverfield) as an adept judge of talent and I'm sure the person he picks will be skilled.
If you can't wait to get your Cruise fix until May 2011, you can see Captain Cuckoo in Knight and Day, which opens on July 2, 2010.