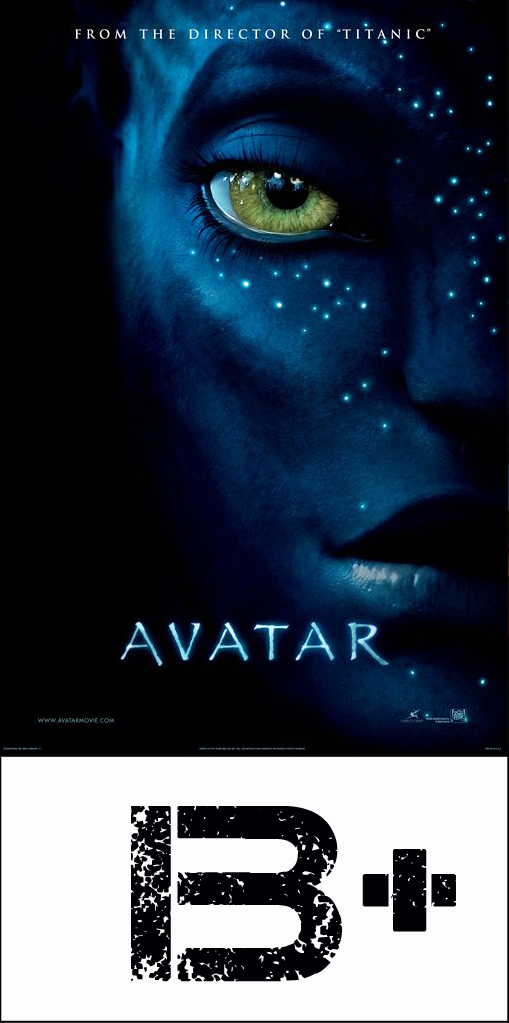 Five minutes into James Cameron's new sci-fi epic, Avatar, I thought I had been transported to the George Lucas Prequel Tram Tour of Computer Generated Hullabaloo. As the lush forests full of giant trees and crazy critters passed before my 3-D glasses covered eyes, as floating mountains and towering waterfalls rushed into view, I sighed thinking this supposed breakthrough in filmmaking was another soulless love affair with CGI from an egotistical and nonsensical director.
But I was wrong. Dead wrong. The difference between the comatose worlds idling in the Star Wars prequels and the universe James Cameron has created in Avatar is the very core of the movie's story: life, energy and, yes, soul. Avatar gets this injection of zip and vigor from Cameron's original story, from the actors who give both solid virtual and skin-and-bones performances, and is held together with glue made from fast-paced action, breathtaking visuals and even a little romance.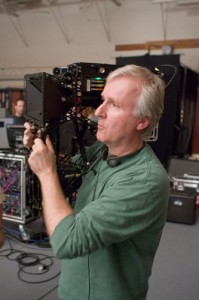 Can we really expect anything less from Cameron? I mean this is the guy behind Terminator, Terminator 2, Aliens, True Lies and Titanic. Nothing he does is half-assed. And after the success of Titanic in 1997 – including best picture and best director Oscars – he's walking with even more swagger, enough to turn this science fiction action flick into somewhat of a message movie. Or, as Cameron would prefer, a movie with a "conscience," something that makes you think "a little bit about the way you interact with nature and your fellow man."
Avatar's story is pretty simple actually, but it's the setting – the moon of Pandora, a six year journey from Earth – that is ornate and far-reaching. Jake Sully (Sam Worthington) is a crippled former Marine who heads to Pandora, home to tribes of Na'vi people – eight-foot tall shiny blue aliens that look like someone mated cats and humans – to take part in the avatar program, a science operation that links Jake's mind to his genetically created Na'vi-human hybrid. Sounds find and good, like an interstellar Peace Corps mission, but Jake soon discovers a three-way tug o' war between science, military might and the boardroom. Dr. Grace Augustine (Sigourney Weaver) wants to study and befriend the Na'vi and their world, Parker Selfridge wants to mine the moon for the trillions of dollars of minerals it contains and Colonel Quaritch (Stephen Lang) has an itchy trigger finger.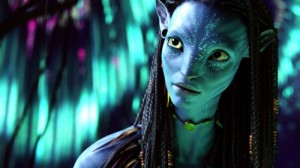 After Jake is separated from Dr. Augustine and Dr. Norm Spellman (Joel David Moore) on a routine expedition, he's left to fend for himself in the Day-Glo Pandorian forest infested with all sorts of nasty beasts, and just as he's about to become dinner for a pack of hissing "viperwolfs," a Na'vi warrior woman named Neytiri (Zoe Saldana) comes to his rescue. Like the start of many romances, including that of Jack and Rose back on Titanic, he is enthralled and enchanted, she is annoyed but curious. Neytiri takes him back to the tribe and because Jake is identified as a "pure spirit" they agree to train him, albeit skeptical of the results.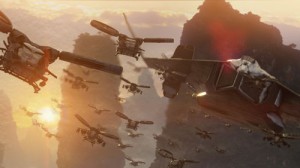 If there is one minor flaw in Cameron's story, it's that much of what transpires is easily seen and predicted. I found myself thinking "oh I saw that coming a mile away" numerous times during the two-hour and 40 minute runtime, but I also didn't mind what unfolded, because it was an adventure. So, even though I knew Neytiri and Jake would fall in love, even though I knew a massive battle would capstone the film, I was still left breathless, white-knuckled and all goosepimply pretty much non-stop throughout Avatar.
It's not a perfect movie by any means, but Avatar is an adventure and is a bold, daring movie from a filmmaker whom, after a 12 year absence, I'm happy to see back behind the lens. Avatar is definitely worth the full-price ticket and I'm already looking forward to another viewing, as well as the visual magic it will showcase on Blu-ray upon its release several months from now.