Last night's viewing of 9 was a pleasurable one from a theater-going perspective. Loud-mouthed jokers kept their traps shut, cell phones were kept silent and dark and the only loud whispering was when I told Andy to get his hand off my thigh.
Buuuut… as my "assault and battery with dirty words and glances" record can attest, that's not always the case.  Especially when attending movies locally– and for a second there, I thought I might be overstating unfair aspersions, but then I thought for a few more seconds and can say with assurance that I'm not. Local theater rudery and hooliganism is overstocked here in our rural metropolis.
…which is why Westates needs to get their act together and follow the lead of AICN's Butt-Numb-A-Thon Film Fest venue: The Alamo Drafthouse. See, The Alamo Drafhouse not only respects the movies they screen, they also respect the theater goers who pay to see them,  not only asking for movie decorum, but justifiably demanding it.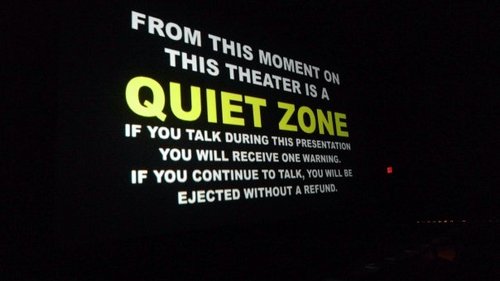 GLORIOUS.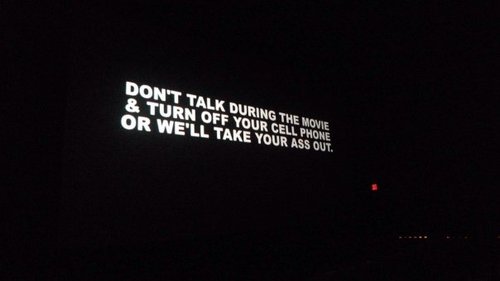 GLORIOUS-ER.
Awesome and, incidentally, available for franchise. Please let me know if you have roughly $1.5 million to invest.
*Thanks to Sacred Cinema for the images.