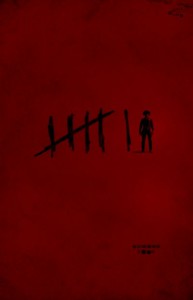 Real quick… can you name this movie by simply looking at this poster? While we're not usually in the habit of discussing films pre-1974, let this be the exception, damn you!
Ok, so the one thing I like more than movies is the poster art that accompanies them. Which is why you get an inordinate amount of poster posting up in these parts. And while older movie posters have their dated charm (and outright genius) leave it to Turner Classic Movies to go and update some posters for their Summer Movie 2009 lineup. Can you name the films they're advertising without cheating? Check out said posters here to both marvel at awesomeness and find out.
As for the answer to the poster above, it's for 1960's legendary Western reinvention of Akira Kirosawa's Seven Samurai: IE- Magnificent Seven.