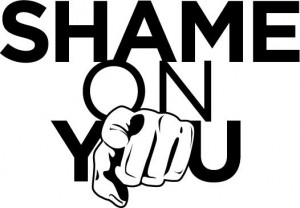 Woody Allen, David Lynch, Michael Mann, Martin Scorcese, Pedro Almodovar, Wes Anderson, Darren Aronofsky, Alfonso Cuaron, Johnathan Demme, Terry Gilliam and John Landis.
Listed above are 11 well-known and talented directors with 45 Academy Award nominations between them and what do they all have in common? They are among 100 Hollywood notables who recently signed a petition urging the release of exiled filmmaker, Roman Polanski, after he was arrested in Switzerland last Sunday whilst in route to a film festival in that very country. The petition, which has many people scratching their heads in an attempt to understand the misplaced logic, says, amongst other ghastly imprudent statements, "Filmmakers, actors, producers and technicians—everyone involved in international filmmaking—want him to know that he has their support and friendship." It goes on to say, "We demand the immediate release of Roman Polanski."
Let me take a step back. In case you've missed the hubbub for the last five days, it goes like this: In 1977, when Polanski was 44 years-old, he pled guilty to having unlawful sexual intercourse with a minor. The girl, one Samantha Jane Gailey, testified to a grand jury that Polanski, during a party at Jack Nicholson's home, gave her drugs and alcohol and then, after she asked him to stop repeatedly, performed oral, vaginal and anal sex on her. Polanski was arrested and charged with rape "by use of drugs, perversion, sodomy, lewd and lascivious act upon a child under 14, and furnishing a controlled substance to a minor." When Polanski entered into a plea deal, the charges were reduced to engaging in unlawful sexual intercourse with a minor. He was subsequently held for 42 days for a psychiatric evaluation and upon his release he skipped bail, fled to Europe and has been living in exile ever since. Polanski is best known for his movies Rosemary's Baby (1968), Chinatown (1974) and The Pianist (2002) for which he won the Academy Award for Best Director. He obviously was not present to accept the award.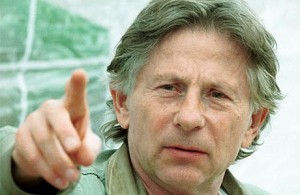 1977 was 31 years ago and a lot of change can happen upon a man between age 44 and age 76. I don't know Roman Polanski and frankly I don't care to. Maybe he's the nicest man on the planet. Maybe he's a genius filmmaker. Even the girl Polanski drugged and raped says the charges should be dropped and he should be allowed to freely move and live his life. But that's not the point. First and foremost, the crux of the matter is that he raped a child and under the United States judicial system never paid for his crime. Lastly, the chorus of disapproval from Hollywood about his arrest is absolutely mystifying. Forget the petition mentioned above, we also have celebrities like Whoopi Goldberg, Debra Winger and Harvey Weinstein speaking illogically and in absolute poor taste in defense of a sex offender. Goldberg minimized Polanski's crimes on The View, saying the director didn't "rape-rape" his victim, and Weinstein referred to Polanski's rape conviction as the "so-called crime." I am simply in complete shock that people – supposedly liberal, compassionate Hollywood – can be so blind and callous. I understand defending one of your own, but this is one time where mouths are better left shut.
Shame on you Hollywood. I can't imagine anyone with a daughter could feel one shred of remorse for Polanski. I certainly don't. From reading the grand jury transcript, it's clear he is a sexual predator. He stalked Samantha Jane Gailey and, using his status as a tool, took advantage of her and her mother's trust. How is that any different than the 61 year-old Utah teacher who was just given a possible life sentence in prison for having sex with a 16 year-old student? There is absolutely no difference and what's upsetting is what Hollywood's defiance is now messaging to young woman across the world, especially Goldberg's disgusting not "rape-rape" remark on The View. Apparently no doesn't mean no, and apparently if you're important enough you can receive the clemency of your peers with a simple hop across The Pond and the passage of 30 years.
Listen, I don't care about time healing any wounds, nor do I want to hear about what a great person Roman Polanski supposedly is.  This is about right and wrong. Period. Roman Polanski is a coward, a sexual predator, a rapist and a pathetic excuse for a man and a human being. Anyone defending him, in Hollywood or elsewhere, should be ashamed of themselves. Here's to hoping he's brought back to the United States and made to serve time in prison for his crime and his evasion.