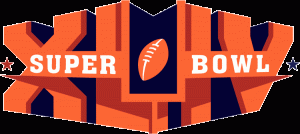 Congratulations to the New Orleans Saints on winning Super Bowl XLIV in what may have been the most boring NFL championship since, well, the last time the Indianapolis Colts went to the Super Bowl in 2007. And while I love football as much as the next dude, I won't lie – I anticipate the commercial breaks in the hope I'll see some genius advertising or some phenomenal movie preview.
This year's commercials and trailers were ho-hum, except for the Google "Search On" ad (who thought you could tell a love story using a search engine in less than a minute?), the Doritos "House Rules" commercial and the Careerbuilder.com "Casual Friday" spot, the rest were either bizarre, unfunny or beyond stale (Bud Light, I'm talking to you).  Even more glaring was the absence of trailers for Iron Man 2, The A-Team, Clash of the Titans, Toy Story 3, Shrek Forever After, Despicable Me and Tron: Legacy.
Here's a rundown of the movie trailers shown during Super Bowl XLIV. Click the movie name to watch the preview.
I really hope there is more to this movie than a gut full of lame CGI and crazy karate, because that's all I got from this spot. Plus, happily pasting M. Night Shyamalan's name in the 33 second spot three times doesn't give me any confidence in the project. Did you see The Happening? I did. This movie will suck.
I love Ridley Scott, but there's nothing new here to whet my appetite for this May 14, 2010 release. It was recycled footage and actually seemed dated, as the 30 second clip didn't even have the movie's release date at the end, instead simply saying "summer." I'll see Robin Hood based on my sheer adoration of Scott's films, but I'm just about done with the close up of the arrow leaving the bow. Lame.
Nothing new to see here – just more replays of Benicio Del Toro not needing make-up to play the hairy wolfman – but I suppose with it hitting theaters on February 12, this wasn't a bad placement. I am so happy they rated this movie R, because anything else would have been akin to dry-humping the Twilight fanbase, and heaven knows they don't need any more candy.
Once again, like The Wolfman, nothing spectacular, just a nicely timed trailer for Martin Scorsese's new film that hits theaters on February 19th. I've read the book, and if the movie is in the same ballpark as what Dennis Lehane put on paper, this ought to be a nice treat. Still, will anyone remember this when awards season arrives next year?
Ugh, if the rest of America is like me, then watching this short preview probably cemented the monumental bomb this Tim Burton movie will assuredly prove to be. Sure, Alice in Wonderland is lathered in Burton's quirkiness, but is that a good thing? I'm not so sure. Bright colors and craziness doesn't always equal an enjoyable film, even when Johnny Depp is the Mad Hatter.
Prince of Persia:  The Sands of Time
I still maintain this movie is going to suck three levels of hairy wolfman bum, but let's hope, for summer's sake, that I'm wrong and this will turn out to be a delightful trilogy in the mirror of Pirates of the Caribbean. I'm not sold on Jake Gyllenhaal as an action hero, that's for sure. In fact, I'm not sold on him as an actor.
Not to sound like a broken record, but this movie, starring Timothy Olyphant and Radha Mitchell, wasn't anything mind-blowing, but probably another nicely placed trailer given The Crazies opens on February 26. Did I want to see The Crazies before this spot aired during the Super Bowl? Not really. Do I want to see it now? No.
So, what about you? Did you have a favorite commercial? Better yet, is there a film you're simply dying to see now that you saw it pimped during the Super Bowl? And lastly, what was with Peyton Manning's super red face during the game? I'm no expert, but I think it may have involved some spicy late night Cuban food and an in-game schart.