Okay, it's 100 percent official – I can't wait for March 10, 2010.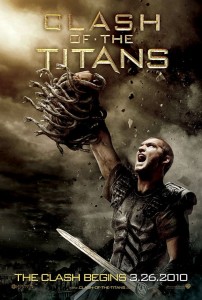 This new Clash of the Titans trailer is quite similar to the teaser released a few months ago, but there is enough new bits and pieces that I've officially taken the fast train to Nerdtown. I loved the 1981 version starring Harry Hamlin (LA Law), but it was ripe for a remake. From what I can tell – and again, I'm just going off the trailer – this version with Liam Neeson (Taken), Sam Worthington (Terminator Salvation), Gemma Arterton (Quantum of Solace) and Ralph Fiennes (The Reader) is going to be quite the spectacle.
Take a peek below and share your thoughts! What do you think of the Kraken?