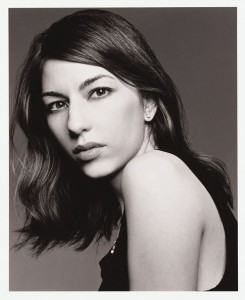 Academy Award-winning director, and veritable hottie, Sofia Coppola is reuniting with Focus Features, the company behind her highly decorated "Lost in Translation," for her next feature entitled "Somewhere." Coppola both was the writer/director for "Lost in Translation" and won an Oscar for best original screenplay. She will be writer/director for "Somewhere," as well.
According to the Focus Features press release, "Somewhere," set in Los Angeles, "is the story of Johnny Marco (Stephen Dorff), a bad-boy actor stumbling through a life of excess at the Chateau Marmont Hotel in Hollywood. With an unexpected visit from his 11-year-old daughter (Elle Fanning), Johnny is forced to look at the questions we all must confront.
I enjoy movies where the magnifying glass is placed over human experience and emotion and presented in complete honesty, so this movie sounds right up my alley. I enjoyed "The Virgin Suicides" and "Lost in Translation" immensely, so I would expect more excellence from Ms. Coppola.