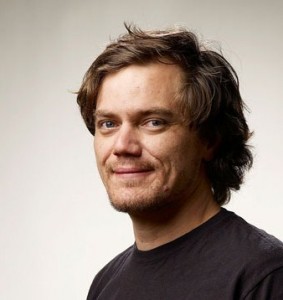 Ever since Zack Snyder was announced as the director for the forthcoming Christopher Nolan-produced Superman re-boot, titled Superman: Man of Steel, I've been hearing rumblings about General Zod being the main foe for Supes in this big-screen outing. As you probably know, General Zod was last seen in Superman II, opposite Christopher Reeve and Margo Kidder. He was played in that 1980 sequel by Terrance Stamp (Wanted). Early rumblings had Viggo Mortenson (The Road) tabbed as the frontrunner for Zod, but it was announced today that Michael Shannon, seen recently in HBO's Boardwalk Empire and also nominated for a best supporting actor Oscar for his role in Sam Mendes' 2008 movie, Revolutionary Road, will strap on his villain boots for the 2012 Man of Steel flick. He joins the already announced cast of Henry Cavill (Superman/Clark Kent), Amy Adams (Lois Lane), Kevin Coster (Pa Kent) and Diane Lane (Ma Kent).
Director Zack Snyder said this of Shannon's casting:
Zod is not only one of Superman's most formidable enemies, but one of the most significant because he has insights into Superman that others don't. Michael is a powerful actor who can project both the intelligence and the malice of the character, making him perfect for the role.