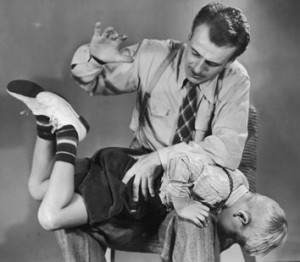 Its official, folks – Christian "It's F***ing Distracting" Bale and his "Terminator Salvation" action extravaganza was not only beaten by "Night at the Museum: Battle of the Smithsonian" at the box office this past weekend, but was soundly spanked like a whiny, petulant child, which, in Bale's case, might be somewhat true.  And thus it can now be etched in stone: The Fandango Five can suck it.
NATM: BOTS, as it's called by text messengers everywhere, earned a weekend gross of $53,500,000, and "Terminator Salvation" was a distant second with $43,010,000. T4 opened one day earlier than the Ben Stiller family comedy and is only three million dollars ahead in total box office grosses. I'd imagine NATM: BOTS will pull ahead even further after Memorial Day receipts are tabulated.
Rounding out the top five was "Star Trek" ($21,951,000), "Angels & Demons" ($21,400,000) and "Dance Flick" ($11,113,000). "X-Men Origins: Wolverine" dropped below $10 million and will assuredly be a distant memory in a few weeks. 
In other news, President Barack Obama reluctantly decided to keep the controversial Guantanamo Bay prison open and then happily ordered every person who saw "Dance Flick" to be waterboarded and then photographed in a nude dog pile by Lynndie England . And they say justice is never served.