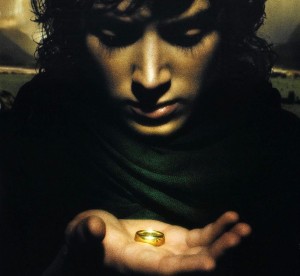 Content has been scarce here at AATM.com since the holidays began a few weeks ago and this week has been even worse since I've been pounded in the soft parts with some type of godforsaken virus that has left my sinuses stuffed and inflamed, my throat sore, and given me a greasy Dirty Sanchez beard akin to something out of a Vietnam POW camp. Worst of all, being so congested makes me sound like a cross between Sylvester Stallone and Jar Jar Binks. Basically, I'm complaining and apologizing at the same time.
Hard to believe 10 years has come and gone so fast, but like it or not 2010 is here and we're two years from Jesus coming back and nuclear Armageddon from our pals in Iran. To toast our rosy future, here's a look back at my favorite films of the decade (in no particular order). If you want to add any of these to your DVD or Blu-ray collection, click on the Amazon.com widget at the bottom of the article.
1. Lord of the Rings: The Fellowship of the Ring (2001)
I'm not going to take the pansy route when it comes to Peter Jackson's masterpiece and say the Lord of the Rings Trilogy. That's too easy. Take a stance for heaven's sake! Granted, all three movies are stellar, but in my opinion The Fellowship of the Ring is the most complete from top-to-bottom, even with the Calvin Klein Male Model Elf Fiesta after the troupe exits the Mines of Moria. I would put Return of the King in this spot, but the endless ending ruined it for me. It's not horrible, but it was like Jackson just couldn't say goodbye to the franchise in a succinct and timely manner.
2. The 40 Year-Old Virgin (2005)
No motion picture made in the last decade did more to change the face of comedy than The 40 Year-Old Virgin, as well as launch the careers of so many mainstays working today and in the foreseeable future. Think about it. From director Judd Apatow (Knocked Up, Funny People), to actors Steve Carell (Get Smart), Seth Rogen (Funny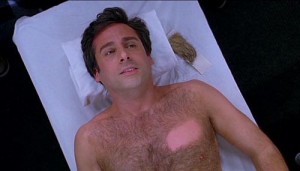 People),  and Paul Rudd (I Love You, Man), this movie caused a new genre to be born (the "bromance") and even helped bit players Leslie Mann (Funny People), Jane Lynch (Glee), Jonah Hill (Superbad) and Elizabeth Banks (W.) to expand their skills beyond that of supporting actors. Plus any movie with an old Indian dude telling someone that life's not about the "Arabian Goggles" or the "Hot Carl" is worth a spot on this list.
3. The Dark Knight (2008)
Christopher Nolan's sequel to Batman Begins is the best comic book movie ever made. In fact, to call it just a comic book movie is a great injustice. That it wasn't nominated for a best
picture Oscar is an absolute tragedy.  The Curious Case of Benjamin Button should not have been nominated. Period. But I digress. Back to The Dark Knight. The combination of real-word feel, fantastic acting (Heath Ledger and Gary Oldman in particular) and stellar pacing transformed this from fantasy to reality. As I sat in the darkened theater watching Batman and the Joker go toe-to-toe,  I felt like Nolan's vision could, in fact, be reality. To me, that says something about its grandeur.
4. Wall-E (2008)
I'm not sure Pixar will ever top the quiet beauty they established with Wall-E. How a movie about a lone scavenger robot, stuck to tidy up a decrepit and ruined Earth, could absolutely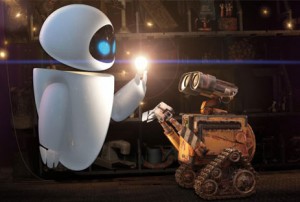 grasp and communicate the feelings of love – particularly first love and the accompanying goosebumps and butterflies, is absolutely amazing to me. It is at once a fantastic science fiction film, complete with breathtaking animation, and also a romantic movie that never fails to leave me with a smile. At the end of Wall-E, I hadn't felt a lump in my throat as great since I saw E.T. when I was young.
5. Brokeback Mountain (2005)
Anytime I mention how much I enjoyed Brokeback Mountain, people – namely homophobic guys – can't fathom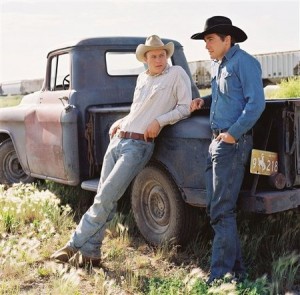 how anyone, especially a red-blooded American male, could enjoy a movie where two dudes are kissing and in love. To me, that's the triumph and tragedy of Brokeback Mountain. It is not simply a movie about two gay men. It's a film about the heartbreak, frailty, lie and oftentimes unfulfilled emotion called love – not just romantic love, but paternal and platonic love. The acting is first rate (once again, Heath Ledger), the score is tear-inducing and the cinematography is jaw-dropping. This is all adequately meshed by one of film's great maestros, Ang Lee (Crouching Tiger, Hidden Dragon).
6. Zodiac (2007)
David Fincher's Zodiac made a titch over $33 million at the domestic box office, so it's safe to say most theatergoers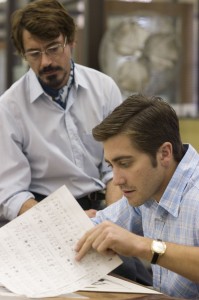 didn't give this movie a chance or have any massive interest. And that's a shame, because Zodiac is easily Fincher's best movie and boasts superb acting from Jake Gyllenhaal (Brokeback Mountain), Robert Downey Jr. (Iron Man), Mark Ruffalo (The Brothers Bloom) and Chloe Sevigny (Big Love). Fincher's attention to detail swept me off of my feet and whisked me back to the late 1960s with ease. Not only was the California hippie sunshine palpable, but so was the tension in wondering who was the Zodiac killer and where would he strike next.
7. Spirited Away (2001)
If it wasn't for my all-out love affair with Wall-E, I would give top animated billing to Hayao Miyazaki's Spirited Away in a heartbeat. This simple yet elegant movie captivated both me and my then three year-old daughter with its story, soundtrack and visuals. It was on one hand so exotic and unbelievable, but yet so emotionally poignant as to lure you in and cause you to drop logic and belief and, pardon the pun, be spirited away to the absolutely absurdly breathtaking world Miyazaki created.
8. City of God (2001)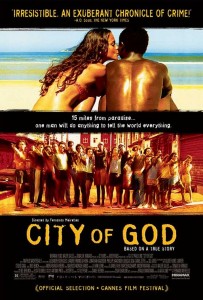 I'm not a film snob. I don't give the finger to mainstream movies and suck down everything wearing the black beret of independent cinema. I leave that duty to the douchey posers who find it easier to hate on everything than be entertained. This is why I won't lie when I say I generally fall asleep in foreign films. Sorry, but it's true. However, Fernando Meirelles' City of God, this coming-of-age in Brazil crime drama, was a punch to the gut in both the story and the graphic way Meirelles constructed the movie. That it was nominated for best directing, best cinematography, best editing and best writing Oscars is absolutely no surprise. It captivated and swept me away from the first to the last frame and is one of my favorite movies of all-time. Cinema that transports you to another time and place emotionally is rare, and Meirelles' City of God is one that type of experience.
9. Inglourious Basterds (2009)
Quentin Tarantino is a marvelous filmmaker with a stellar resume. No arugument from me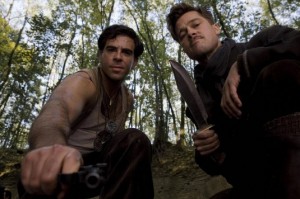 that he should be regarded as a adept director. But I think some of his shine comes from the fanboy dry-humping some of his less-than-great films receive (probably because of the violence) from the cap-backwards college audience. With that said, Inglourious Basterds is his opus. It is his finest film and is without a shadow of a doubt the best movie of 2009. I know there is a lot of love for The Hurt Locker and I enjoyed that movie thoroughly, as well, but Basterds gets the nod because it has everything – story, acting, cinematography, action, romance – and is so ingeniously paced and layered that it's impossible not to love every minute of this movie.
10. Juno (2007)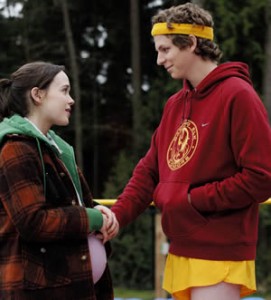 Thumb your nose and say what you will about the popularity and following Juno had upon its release, especially with such a polarizing figure in screenwriter Diablo Cody, but you can't deny this is an absolute gem. It's sweet and tough and taps emotional heartstrings all of us have – that of making not-so-smart decisions and that of being in love. I've heard criticisms about the dialogue being fake, but I have no qualms with Cody's writing. Her characters are vibrant, believable and bold. And, sadly, based off what I saw in Jennifer's Body, it would seem Juno is probably the best Cody could give her fans. On the other hand, I look forward to seeing more of Ellen Page (Whip It) and Jason Reitman (Up in the Air) in the next decade.