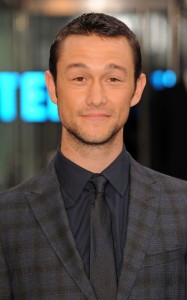 I hope Andy will forgive me for hijacking his website (he probably forgot I had a username and password) to share this news that makes me very giddy in my nether regions: Warner Bros. officially announced today the addition of two more Inception alumni to the cast of The Dark Knight Rises.
Marion Cotillard will join the cast as Wayne Industries board member and Bruce Wayne gal-pal Miranda Tate, and Joseph Gordon-Levitt will portray John Blake, a Gotham City cop given a special assignment by Gary Oldman's Commissioner Gordon.
Of course, Cotillard and Gordon-Levitt are not the first Inception stars brought to TDKR by Director Christopher Nolan; Tom Hardy already had been cast as the villain of the film, Bane. His role in the film was announced in January along with news that Anne Hathaway would join the cast as Selina Kyle.
I'm of the opinion that this can only be good for the final part of The Dark Knight trilogy, and Christopher Nolan should have carte blanc from all fans of cinema to do whatever he wants, as he is arguable the best director in Hollywood today.
Now as I go and read more Dark Knight fan fiction, I will hope Andy doesn't punish me for making a cameo.