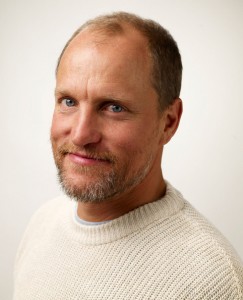 I read Suzanne Collins' trio of dystopian young adult novels (The Hunger Games, Catching Fire, Mockingjay) last summer and was instantly caught up in the craze. Not one to re-read books very often, my attention turned quickly to the thought of a film version. Now, some eight months later, The Hunger Games movie is in full swing (filming starts in North Carolina next week), with the last two tributes (Cato and Clove) cast a few days ago, and both Stanley Tucci (The Lovely Bones) and Woody Harrelson (Zombieland) joining the cast about the same time, as Caeser Flickerman and Haymitch Abernathy, respectively. I don't know about you, but director Gary Ross has my nod of approval for the actors he and his crew have chosen. With the addition of Harrelson, it seems most of the major roles have been tabbed, albeit fans are waiting to discover who will play President Snow, Plutarch Heavensbee and the beloved Cinna. I'm sure we'll find out soon enough.
For those needing to get caught up on which actors have been cast thus far in The Hunger Games movie, visit this gallery at Entertainment Weekly.
Any thoughts on who should play the remaining, unfilled roles? What is your opinion of the cast thus far?
The Hunger Games movie hits theaters on March 23, 2012.