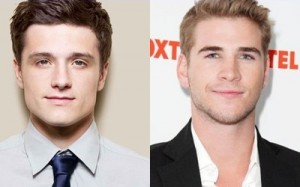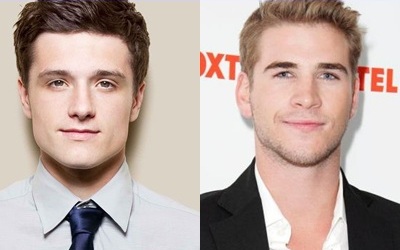 Fans of The Hunger Games books can now start to salivate fully at the movie version hitting theaters on March 23, 2012. Not only has director Gary Ross chosen his Katniss (Oscar nominee Jennifer Lawrence), but he now has his Peeta and his Gale. Josh Hutcherson, most recently seen alongside Annette Bening and Julianne Moore in The Kids Are All Right, has been tapped to play Peeta Mellark, the baker's son and male tribute from District 12. Rounding out the love triangle as Gale Hawthorne is Liam Hemsworth, best known for being Miley Cyrus' loverboy in The Last Song.
As a fan of the books, I don't think the filmmakers could have found better faces (actors has yet to be seen) to play the two loves in Katniss' life. Hutcherson has that sensitive-yet-strong look that embodies Peeta, and Hemsworth has that kind-but-self-serving douchebag look that radiates from Gale. I think the duo will work fantastically alongside Jennifer Lawrence, and I'm eagerly awaiting March 2012.
But the work doesn't stop there, that's for sure. There are plenty of more characters we await casting news for, especially Haymitch, Effie, Cinna, Prim and President Snow. Are there any actors you think would fit the remaining characters the best? What do you think about Hutcherson and Hemsworth as Peeta and Gale?