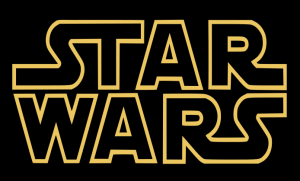 I realize we've seen The Clone Wars animated movie and The Clone Wars animated television series since the release of Star Wars Episode III: Revenge of the Sith in 2005, but anyone who thinks ROTS was the last live-action Star Wars movie is smoking crack. I've been saying this since 2005 and even Roger Ebert agreed with me back then, saying in his review of Sith –
Although Lucas has absolutely said he is finished with the series, it is inconceivable to me that 20th Century-Fox will willingly abandon the franchise, especially as Lucas has hinted that parts VII, VIII and IX exist at least in his mind. There will be enormous pressure for them to be made, if not by him, then by his deputies.
Despite the last three Star Wars movies sucking donkey balls, they did make boat loads of cash, as did the multitudes of merchandising avenues that went hand-in-hand with the movies.  This isn't something you simply leave behind and ignore. Even if Lucas never touched the franchise again, his minions would go bonkers the moment he was six-feet-under in his flannel casket.
I bring this up because a few days ago Ain't It Cool News (and subsequently The MTV Movie Blog) created a disturbance in The Force with some news from an unlikely source. This, of course, caused nearly every Star Wars nerd in the world to go searching for new underdrawers. The news? Thomas Dolby, the man who scored Lucas' Howard the Duck, blogged about one of his LucasArts pals telling him about forthcoming Star Wars television shows, video games and – duh duh duh – movies.
Sigh.  Yeah, that little tidbit is what's causing the ruckus. You know what I say? Duh.
We all know there will be more Star Wars movies. I don't give a crap if they are set before or after the other six movies. The details are inconsequential. My only hope is that Lucas will realize his skills are better used in writing checks, not directing and writing. If he hands this off to some young talent for a new vibe and direction, I'm all for it. If he has to be The Man, then I'll pass. I've been down that road in 1999, 2002 and 2005 and look back on my blind love with crabbiness.