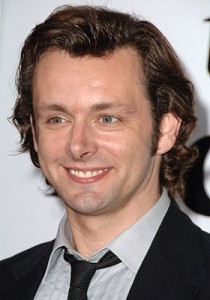 Michael Sheen has a face that everyone knows, but a name that most don't. In fact, in a recent AATM.com poll, readers picked "Michael Sheen is the younger brother of Charlie Sheen and has been in prision since he was 17" over "Michael Sheen is the talented actor seen in such films as 'The Queen' and 'Frost/Nixon'." However, if you wanted to really get crazy, Michael Sheen was in "Timeline" with Gerard Butler, who was in "Reign of Fire" with Matthew McConaughey, who was in "Fool's Gold" with Kate Hudson, who was in "Me, You and Dupree" with Matt Dillon, who was in "Wild Things" with Denise Richards (which also starred Kevin Bacon), who once was married to Charlie Sheen, who wears Michael Jordan's underpants.
But in all seriousness, Michael Sheen is a fantastic actor. His performances as Tony Blair in "The Queen" and David Frost in "Frost/Nixon" are his most notable, but in Gary Oldman fashion, his other performances in the "Underworld" trilogy and "The Music Within" have made him a hot commodity in Hollywood. Not only will Sheen be in "The Twilight Saga: New Moon" as Aro, but he's also locked in for "Tron: Legacy" due in 2011, we just don't know who he'll be playing yet.
One thing is certain, let's hope he's not playing THIS GUY.
Check out Michael Sheen's resume at IMDB.com. Are you familliar with his acting? If so, what's your take on the "Tron" casting.