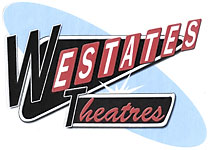 Here in Cache Valley (IE- Logan), there was only one place to go for screenings of indie films like The Hurt Locker, No Country For Old Men and There Will Be Blood: The Logan Art Cinema. As of today, the only place to go might be Hastings, Hollywood Video and your living room. Thanks to a virtually hidden location and meager attendance, Westates Theaters (Cache Valley's favorite local monopoly), has decided it high time to give Logan Art Cinema its final push into oblivion.
On an optimistic note, according to the Logan Herald Journal, Westates is promising to screen limited release indie films at its Providence 8, Movies 5 and Stadium 6 locations. We're a little cautious about the promise, but here's the part where we weigh in anyway:
Andy: I have a hard time swallowing anything T.J. Rudman (Weststates Theaters V.P.) says in relation to the management of their theater chain in Logan, especially the Art Cinema. Frankly, I don't see why there has to be an "art cinema" anyhow. Most of the films they label as "artsy" are getting more attention from other theater chains. The Logan Art Cinema didn't fail because of low demand, it failed because of poor management.
Dan: I'm not the biggest fan of Westates, but I don't know that it was poor management. I'll blame to the absolutely terrible location virtually hidden behind trees on an nondescript stretch of "Main" and I'd couple it with the fact the films shown there aren't films that are marketed or have much awareness for anyone beyond cinephile circles. I'm still amazed at how many people haven't heard of The Hurt Locker. I will agree with you 100% on the fact that we don't need an special theater for indie movies (it's special because it has "art" and "cinema" in its title?). When Joe/Sally Popcorn goes to the movies, they go to the movie theater, not the art house. Adding indies to frequented theaters where they'll share marquees with big, fat blockbusters will do more for people seeing these films than any unknown art theater would. This closure, if Westates keeps its promise, is a good thing.
Andy: But see, that's my point – albeit somewhat broad – is there never should have been an art cinema to begin with. That theater should be a dollar theater at best. But the Westates are running The Proposal at the Logan Movies 5 and that comes out on DVD in two weeks. Give me a break. You can't swap out the 10 people seeing that for the 10 people who saw Paper Heart last weekend? Unbelievable. I also just hate the way he couches the art cinema as a "community service." Mr. Rudman, if you want to invest $5,000 wisely, fix up the dilapidated bathrooms at Movies 5 and hire someone to make the parking lot and exterior look presentable. That structure is an eyesore. And, surprise, surprise, you can see the same thing happening at their other theaters. Couple that with child labor and equipment that poops out and I'll call it like I see it – mismanagement.  And yes, I'm feeling fiery.
Dan: So it's not so much that the "Art Cinema" was mismanaged- more that it never should have been there in the first place, with a big "for shame" directed at Westates for the wannabee guilt trip laid at the feet of the community. Here's to that $5,000 loss going toward getting that cheap, hanging counter fixed in the dude's restroom at their newest, Stadium 6 and here's to Westates making due on its promise to broaden the horizons for more indie movies in theaters people will actually watch them in. In the mean time, I'm sure we're not holding our collective breath.