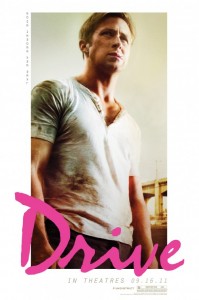 Wow, how did it get to be January 6, 2012 all of the sudden? Seems like just yesterday I was just wrapping Christmas presents (like I really wrap presents, that's what wives and kids are for) and starving myself so I could pound down all the holiday goodies my seasonally stretched waistline could muster before popping buttons on my suddenly-tight jeans. Point is this: I haven't posted a lot at Andy at The Movies.com during the holidays and I have some stale, not-so-newsworthy stories that, while outdated, I'd still like to share with the regular readers at AATM.
First up: The Utah Film Critics Association, of which I am a member, met on December 20,, 2011 to hand out accolades to cinema's best, and, as usual, our eclectic band of movie critics didn't follow other critics associations and voted outside-the-box, so to speak. Here's the official press release our group sent to media outlets across the country:
The suspense thriller Drive won three awards at the annual meeting of the Utah Film Critics Association, including best picture of 2011. Drive also was recognized for Albert Brooks' male supporting performance, as well as for Newton Thomas Sigel's cinematography. Michael Hazanavicius won best achievement in directing for the silent film The Artist.
In other performance categories, Michelle Williams won female lead performance for My Week With Marilyn. Amy Ryan received the award for female supporting performance for Win Win, while Joseph Gordon-Levitt won male lead
performance for 50/50. Will Reiser's original screenplay for 50/50 also was recognized, with Alexander Payne, Nat Faxon and Jim Rash receiving adapted screenplay honors for The Descendants.
Rango took honors for best animated feature. In the documentary feature category, Senna was recognized, while best non-English language feature went to A Separation.
The Utah Film Critics Association is made up of film journalists from print, online and broadcast media based in Utah. Members include: Rich Bonaduce, TheReelPlace.com; Luke Hickman, TheReelPlace.com/KEGA-FM; Jimmy Martin, SLUG Magazine/Big Movie Mouth-Off; Sean P. Means, Salt Lake Tribune; Dan Metcalf, KTVX ABC-4; Andy Morgan, KNVU-AM; Ryan Michael Painter, KUTV 2; Aaron Peck, Logan Herald-Journal; Scott Renshaw, Salt Lake City Weekly; Steve Salles, Standard-Examiner (Ogden); Mike Thiriot, KTHB 94.9 FM; Missy Bird, Tooele Transcript-Bulletin; Tony Toscano, Talking Pictures; Jeff Michael Vice, KXRK-FM/Big Movie Mouth-Off; and Doug Wright, KSL Movie Show.