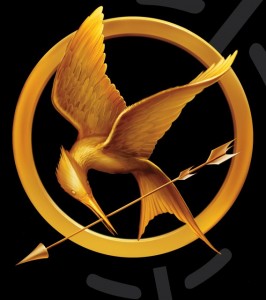 Just how popular are The Hunger Games novels and how explosive will The Hunger Games movie be? Just ask the folks behind Wrath of the Titans, the Clash of the Titans sequel due to hit theaters the same weekend – March 23, 2012 – as Katniss and Co. Wrath of the Titans saw the formidable fan base and hysteria surrounding The Hunger Games and smartly stepped out of the way, moving its swords and sandals mythology a week later, to March 30, 2012.
In other news, the story I posted about Jennifer Lawrence – the rumored frontrunner to land the coveted role of Katniss Everdeen – is still true. According to The Los Angeles Times, Lawrence, an Academy Award nominee for her role in Winter's Bone, is beloved by certain executives at Lionsgate and will most likely be offered the part, but the studio, aware of the movie's potential to dethrone Twilight, is being extra careful and deliberate in the casting process.
As for the other characters, particularly Peeta Mellark and Gale Hawthorne, there isn't much buzz as to which actor or actors might be leading candidates to land the roles, especially in the case of Gale. Seems everyone wants to play Peeta, including, and most recently, Josh Hutcherson, who can be seen opposite Julianne Moore, Annette Bening, Mark Ruffalo and Mia Wasikowska in The Kids Are All Right. Hutcherson said he's met with Gary Ross and read an old version of the script and He told reporters at the South by Southwest Film, Interactive and Music Festival that he "[He loves] Peeta. The character is so much who I am—self deprecating, a people person. And he'd be such a great character to play! Like in the third book? Oh my God." The only other name to surface for the role of Peeta is I Am Number Four star, Alex Pettyfer.
With director Gary Ross (Seabiscuit) ready for cameras to start rolling, one can only imagine a flood of casting news should be hitting the web in the very near future. As a fan of the books, I like the careful consideration the filmmakers are giving the franchise and hope all the elements mesh together to make The Hunger Games not only appeal to fans, but non-fans, as well.